The Michigan Aerospace Manufacturers Association is a member-supported organization that serves the interests of the state's space ecosystem with a single, unified voice.
Position Michigan as a viable space state by encouraging public-private partnerships to develop a space ecosystem that will positively affect the standard of living for all residents.
MAMA's 200-plus members focus on all phases of aerospace manufacturing, from tool and die all the way through final assembly. We provide a wide range of services to members, including business development, education, networking opportunities, legislative updates and industry events.
MAMA is committed to positioning Michigan as mid-America's Space HarborTM, ensuring our state will play a leadership role in the growing commercial and governmental aerospace industry. We do this through a number of initiatives: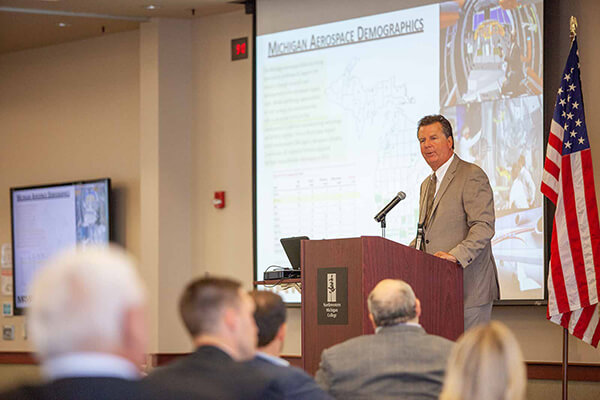 Additionally, MAMA is committed to enhancing STEM learning by energizing students and creating new careers in space for future generations. Members are located throughout the state, with heavy concentrations in Southeast and West Michigan, and range in size from 10 to 800 employees.