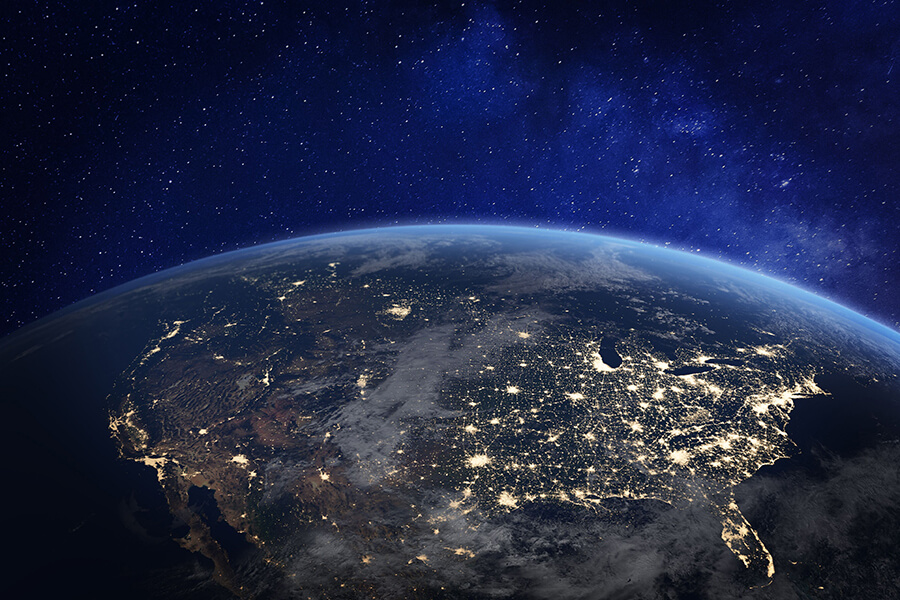 To support the rapidly advancing space economy in Michigan, MAMA convenes three public-private partnerships – the Michigan Launch Initiative, Space-Enabled Communications for Advanced Mobility and Mid-America Hypersonic Suborbital Test Range.
These initiatives aim to work with commercial, academic and government agencies to make Michigan the epicenter of a new space ecosystem in mid-America. The programs provide a collaborative platform for public-private partners to support satellite launch capabilities, test commercial and national security applications and expand 5G connectivity, among other opportunities.
Michigan Launch Initiative
The Michigan Launch Initiative, or MLI, is a public-private partnership working to solidify the state's place as mid-America's premier commercial space ecosystem.
The MLI aims to provide Michigan and our partners with future launch capabilities and an environment that supports it with research, development and production. The MLI is expected to create hundreds of new jobs, from design-build-construction jobs to bring our vision to life, to the mechanics, engineers, scientists, analysts and others needed to get satellites off the ground and into orbit.
New jobs will be created with salaries ranging between $85,000 and $100,000
Backed by the support of the Michigan Legislature and commercial enterprises, the MLI is dedicated to creating three sites:
A horizontal launch site in Oscoda and a vertical launch site in Marquette to provide low-Earth orbit satellite launch locations.
A command and control center in Chippewa County to manage post-launch satellite operations.
MLI revenue is expected to top $150 million when the Oscoda facility comes online. By 2033, MLI revenue is projected to reach $500 million.